Recently, I re-read Wuthering Heights for an online book club. As some of you might remember from my previous posts, I'm not a fan of this book. I have read it once before, many years ago, and I remember hating it.
For me, it has been one of those books that everyone else seems to love, but I don't. Some of my friends are fans and they often talk about what a master piece it is. Not me, though. So, I wasn't entirely certain if I should even bother re-reading it or not. In any case, I took it as a challenge and decided to give it one more chance.
First of all, I want to say that where I didn't hate it as much as I did before, I also didn't like it. It's a well-written book. No doubt in that. I can appreciate all its attributes. It certainly is quite poetic (when it comes to the writing style). The characters are really well-developed. There's depth to them which we hardly see in modern literature. Unfortunately, they're not very likable. And most importantly, the story is simply too sad and dark for my taste.
What's the story about
(Possible spoilers, but then it's a classic)
Wuthering Heights is about two flawed characters, Cathy and Heathcliff, who fall in love and end up destroying any chance of happiness either of them had.
The story is narrated in a very complex way. Multiple narrators are used. However, most of the story is told by Nelly Dean who is a servant. She knows the main characters well enough and thus, is a good choice to tell their story. Mostly we see the characters from her point of view and let me tell you, much like myself, she isn't a fan of Heathcliff. But then, who can blame her.
The story starts when a man named Lockwood comes to Wuthering Heights and meets Heathcliff, for the first time. First he recounts his impression of the man and the place. Then he meets Nelly and she starts telling him the story of the people who used to live in the house Lockwood is now renting. And thus the story begins.
We meet Heathcliff and Catherine as children. How their lives were and what happened to them as they grow up in a toxic environment. Neither has any admirable qualities. Catherine is a spoiled child who becomes a typical selfish teenager. She decides to marry a man she doesn't love because the one she loves is beneath her status.
Heathcliff is a child who is abused and he has lived a pretty pathetic life. No one knows who his real parents are or what's his origin. Then he makes the mistake of falling in love with the girl who is so much better than him (or so he thinks). Of course, she breaks his heart. Now he is vindictive, cruel, and basically a sadistic person.
Later in the story we meet Catherine's daughter and Heathcliff's son. Their story arch is not much better. And overall, this book is all about woes and misfortunes of people involved. At least, Catherine the second gets a somewhat happy ending. That's pretty much the only good thing that happens in this book. The rest is just misery.
What I think of it
As I said, I can appreciate the writing style and the beauty of prose in this book but the story is just not good at all. The best thing about it is the way Emily Bronte has captured the emotions of her characters. The words she used and the way she told the story is extraordinary. It's so intense that readers can't help but feel it. Unfortunately, the story itself holds no interest for me. Thus, Charlotte Brontë remains my favorite Brontë sister and Wuthering Heights remains a book I don't like.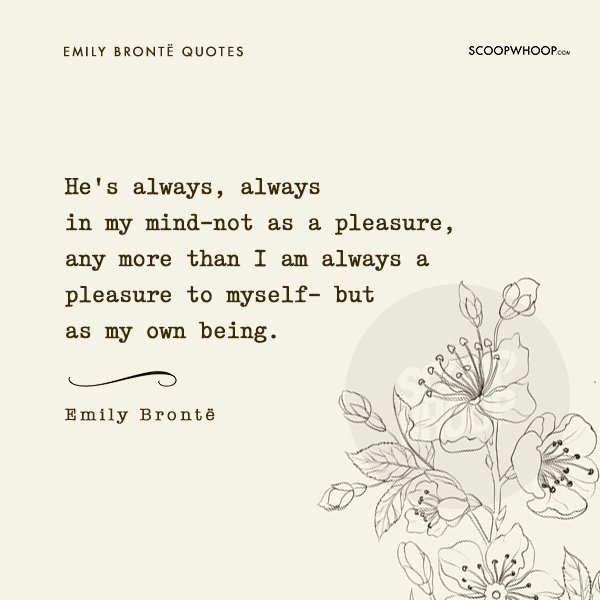 What's not so bad
The way this book depicts the cycle of abuse is quite interesting when you think about it. Heathcliff is abused by his adoptive brother, Hindley, and being abused as a child ensures that he grows up as an abusive person. Then he abuses his son Linton who also turns out to be a cruel person. It's like a cycle of abuse creating monsters in its wake.
That themes is indeed very well done and I think, the deep psychological effects of child abuse are well-captured. In short, as a love story/romance this book is a major disappointment but other than that, one can definitely appreciate the finer points that are truly well-crafted. I also enjoyed the beginning. The first few chapters when Bronte is setting the stage and introducing her characters are quite enjoyable. However, after that it's pretty much down hill from there.
If I rate this book, I'll say that it's at most a 3/5 stars read. I know that it's a classic and many people seem to love it, but I won't recommend it to anyone. Especially, not as a romance or love story. If you are NOT looking for an epic romance and want to read it for the nightmare that it is, then go ahead. You might even end up loving it.
Happy reading!